All eStore donations/gifts, help support the global outreach of "Synthia Esther Ministries." Which includes, but is not limited to: On-going ministry expense, staff, up-keep and support of eight free Christian websites offering God's salvation plan, pro-life outreach, addiction and service resource help and recovery information, and New Age, occult deception awareness. We have been reaching the world for Jesus Christ since 2007!
DONATIONS THROUGH PAYPAL:
Donations can be made through our secure "Paypal" account, offering both online safety and convenience.
PRAYER REQUESTS, DONATIONS AND THANK-YOU GIFT ORDERS CAN ALSO BE MADE VIA U.S. POSTAL MAIL SENT TO:
SYNTHIA ESTHER MINISTRIES
P.O. BOX 55
STOCKBRIDGE, GA. 30281
Please Note:
Please Make Checks, Money Orders, And/Or Cashiers Checks out to:
"Synthia Esther Ministries."
______________________________________________________________________________________________________________________________________
SACRED PURSUIT - LOGO WRISTBAND/BRACELET - COPYRIGHT - 2007-2009, SYNTHIA ESTHER. :
Suggested Donation/Gift: $10.00 or more.
Our ministry thank-you gift for suggested donations of $10.00 or more is our unisex (one size), "Sacred Pursuit" - Proverbs 2:1-11, logo silicone bracelet/wristband. Designed in black with red embossed lettering and a white hand painted embossed cross. This bracelet serves as a constant reminder of God's word, and sins salvation, redemption plan.

THE "SACRED PURSUIT" LOGO BRACELET COLOR CODED MEANING:
Synthia Esther designed the "Sacred Pursuit" logo bracelet after receiving the details in an inspired prophetic dream concerning Proverbs chapter 2. The bracelet's color coded message and meaning includes the following details:
BLACK:
The wristbands black background represents the sin of all of humanity.
RED:
The red lettered bible scripture (Proverbs 2:1-11), outlines the wisdom, moral benefits, and victory, of living in accordance to God's word. Red also represents the sacrificial lamb -Jesus Christ's shed blood on the Cross of Calvary, providing all of humanity with sins salvation, redemption plan (John 3:16).
WHITE:
The Holy White Cross represents the believer's sins being washed as white as snow.
MINISTRY TOOL:
Made of top quality silicone, this stylish and unique "custom" wristband serves as a time worn witness tool and reminder of the wisdom of God's word.
PROVERBS 2:1-11
My son, if you accept my words and store up my commands within you, turning your ear to wisdom and applying your heart to understanding, and if you call out for insight and cry aloud for understanding, and if you look for it as for silver and search for it as for hidden treasure, then you will understand the fear of the Lord and find the knowledge of God.

For the Lord gives wisdom, and from his mouth come knowledge and understanding. He holds victory in store for the upright, he is shieldld to those whose walk is blameless, for he guards the course of the just and protects the way of his faithful ones.
Then you will understand what is right and just and fair - every good path. For wisdom will enter your heart, and knowledge will be pleasant to your soul. Discretion will protect you, and understanding will guard you.
______________________________________________________________________________________________________
FAITH BASED JEWELRY:
BEAUTIFUL RHINESTONE CROSS AND PIERCED EARRING GIFT SET - WHILE SUPPLIES LAST!
Suggested Donation/Gift: $25.00 or more.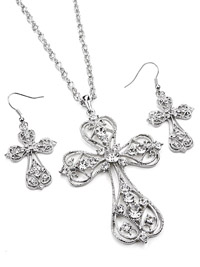 Please note:
Style pictured is not exact, as cross jewelery designs differ per order availability, supply and demand.
Length of necklace chain is 18 inch's.
_____________________________________________________________________________________________________________________________
BOOKS
R.T. KENDALL'S BOOK, "GOD MEANT IT FOR GOOD" - WHILE SUPPLIES LAST!
Suggested Donation: $25.00 or more.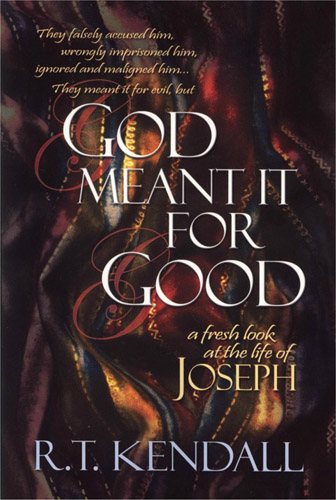 Editorial Reviews:
Product Description
British pastor R.T. Kendall analyzes the Old Testament story of Joseph to bring comfort and hope to those who have been misused, falsely accused, humiliated, abandoned, or otherwise afflicted by showing how God can turn evil to good (Genesis 50:20).


About the Author:

R.T. Kendal has degrees from several institutions including the Southern Baptist Theological Seminary and Oxford University. He was minister at Westminster Chapel for over 20 years and is the author of over forty books. Synthia Esther personally endorses R.T. Kendal's "God Meant It For Good" book as a great learning tool when faced with life's trials and personal tribulations. Your pit can become your stepping stone to victory! - Genesis 50:20.
Please note:
This text refers to the paperback edition.
~ "SYNTHIA ESTHER MINISTRIES" - REACHING THE WORLD FOR JESUS CHRIST SINCE 2007! ~
Copyright - 2009-2010, Synthia Esther. All Rights Reserved.